Italian MotoGP 2018 Results & Highlights: Jorge Lorenzo Did It on The Day Which Mattered
Italian MotoGP 2018 Results & Highlights are here. The Day1 belonged to Dovizioso then It was turn of the legendary Doctor, to the charts on Day 2. However, it was Jorge Lorenzo's turn when it mattered the most. It was Ducati 1-2 as last year winner Andrea Dovizioso took the second place. Rossi who started from the front has to fight back hard for the podium as he finished third. After the domination by the Italian Riders, it was a Spaniard who took the opportunity with both hands when it mattered. This is Lorenzo's 6th win at Mugello he in now just 1 win behind The Doctor.
The current championship leader and reigning world champion Marc Marquez started the race in a very aggressive manner. He started from the sixth position and was well and truly marching on for the first position before he made a mistake at Turn 10. He ended the race without earning a point at position 16.
Italian MotoGP 2018 Final Race Highlights
Well The Doctor started from the front but it was Lorenzo who took the lead in early seconds of the race.
It was day of Ducati there boys got first two position and last year winner Dovizioso secured the second place.
The definitely love Vale Yellow here, look at the reaction as he takes podium.
Rossi became the first rider to reach 5000 point in premier class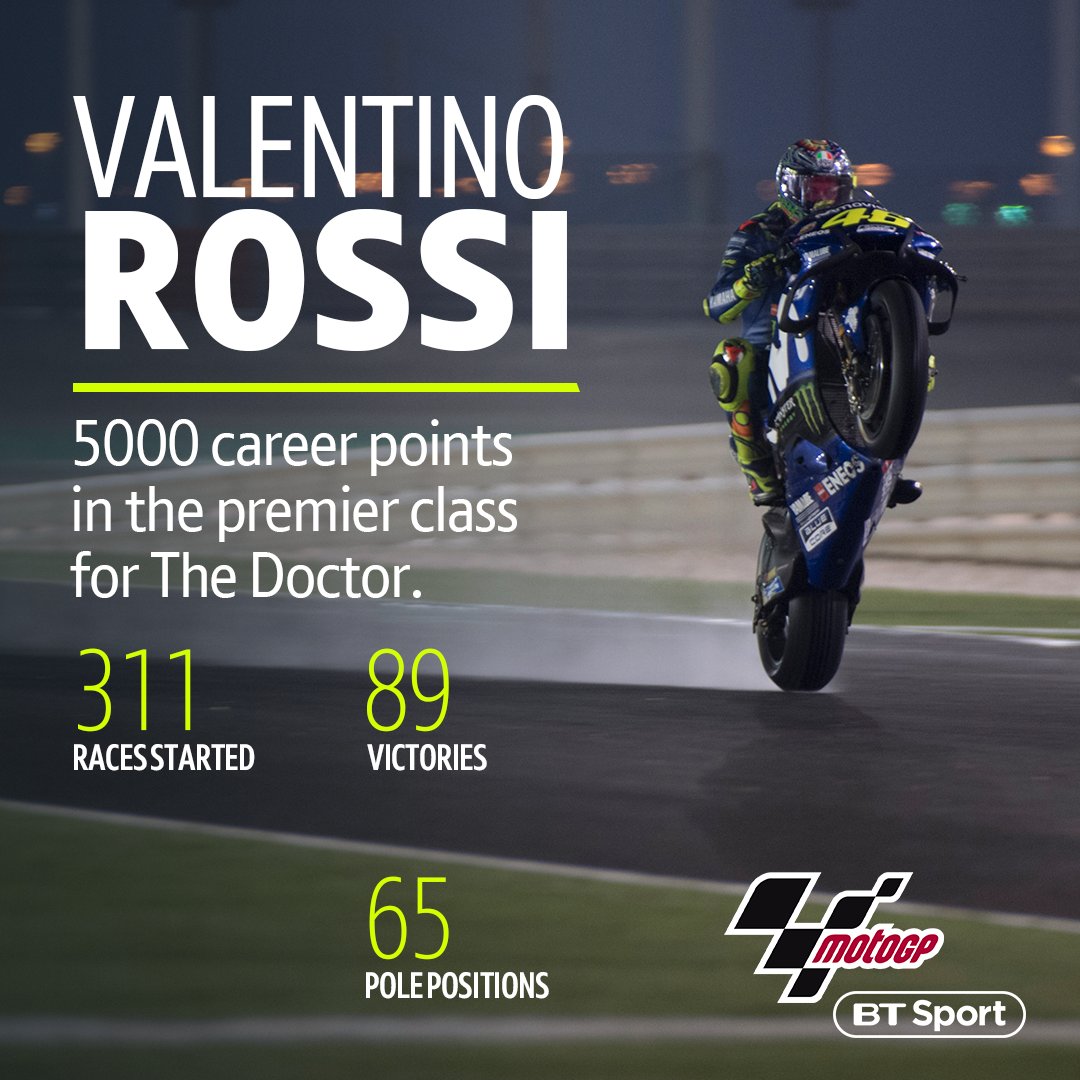 PC: MotoGP
It was well fought podium as the heat was really on for the third place.
Marc Marquez did well to jump four place to be in second spot but rare mistake by Marquez through him out of the victory scene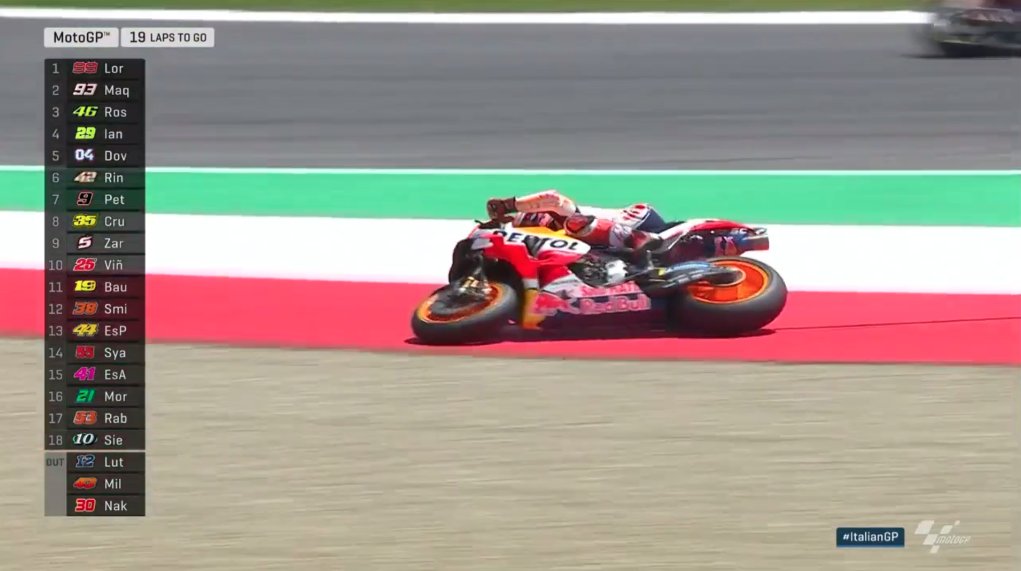 PC: MotoGP
Click Here for Italian MotoGP 2018 Live Stream Info
Check here the pole winning moments of Valentino Ross.
Italian MotoGP Qualifying Race Results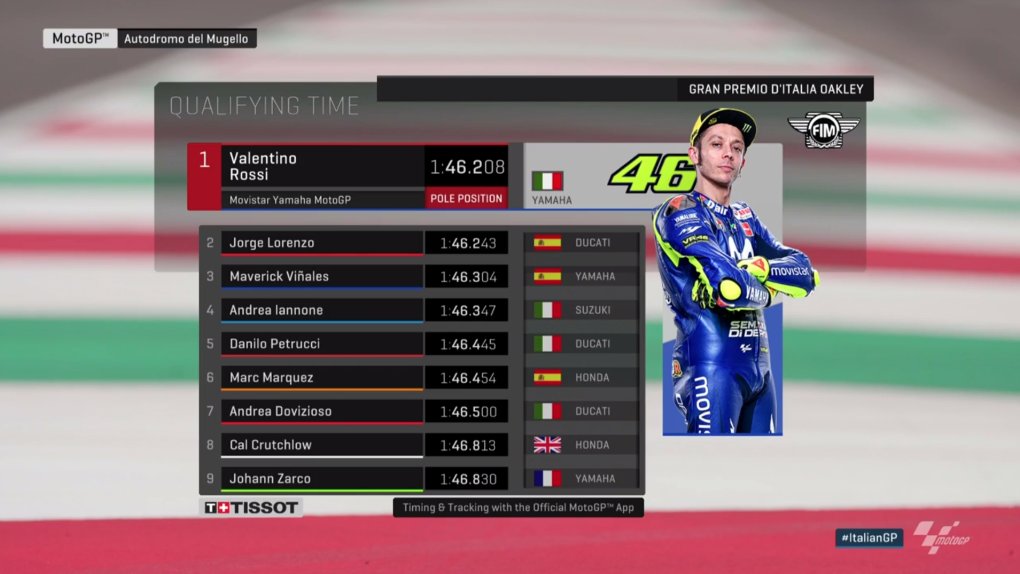 PC: MotoGP
Doctor to lead from the front on Sunday as he topped the charts on Saturday. It will be interesting to see if the home hero can do in front of his home crowd.
Italian Moto GP 2018 SUNDAY, June 3rd, 2018
08.40 – 09.00 Moto3 Warm-up
09.10 – 09.30 Moto2 Warm-up
09.40 – 10.00 MotoGP Warm-up
11.00     Moto3 Race 20 laps (km.104,90)
12.20    Moto2 Race 21 laps (km.110,14)
14.00     MotoGP Race 23 laps (km.120,63)
All timings of the Gran Premio D'Italia Oakley are as per Italian Time GMT+2
What Rossi has to Say on His Pole Position At Mugello
Italian MotoGP 2018 Day 1 Results
On day 1 First free practice race was dominated by Italian Riders. In FP2 It was the turn of last year winner Andrea Dovizioso who really burned the rubber like a king. Dovi hit an amazing speed of 356.4 km/h beating the previous best of 354.9 km/h set in 2016 by Andrea Iannone.
It was an eventful day on Mugello circuit where records were broken. However, a dreadful crash happened as well. Michele met with a dreadful accident on Mugello circuit, hopefully is doing fine now.
The Qualifying race is on Saturday, looking at the time sheet on Friday, battle for the pole is not going to be easy. We're expecting an intense battle for pole position on Saturday.
Here is The Italian MotoGP 2018 Schedule for Saturday
Italian Moto GP 2018 SATURDAY, June 2nd, 2018
09.00- 09.40 Moto3 Free Practice 3
09.55- 10.40  MotoGP Free Practice 3
10.55- 11.40    Moto2 Free Practice 3
12.35- 13.15     Moto3 Qualifying
13.30- 14.00   MotoGP Free Practice 4
14.10- 14.25     MotoGP Qualifying 1.
14.35- 14.50    MotoGP Qualifying 2
15.05- 15.50    Moto2 Qualifying
All timings are local Italian Timings GMT+2
Click Here for complete schedule of Italian MotoGP 2018
Here The Combined Timings After Day 1 of Italian MotoGP 2018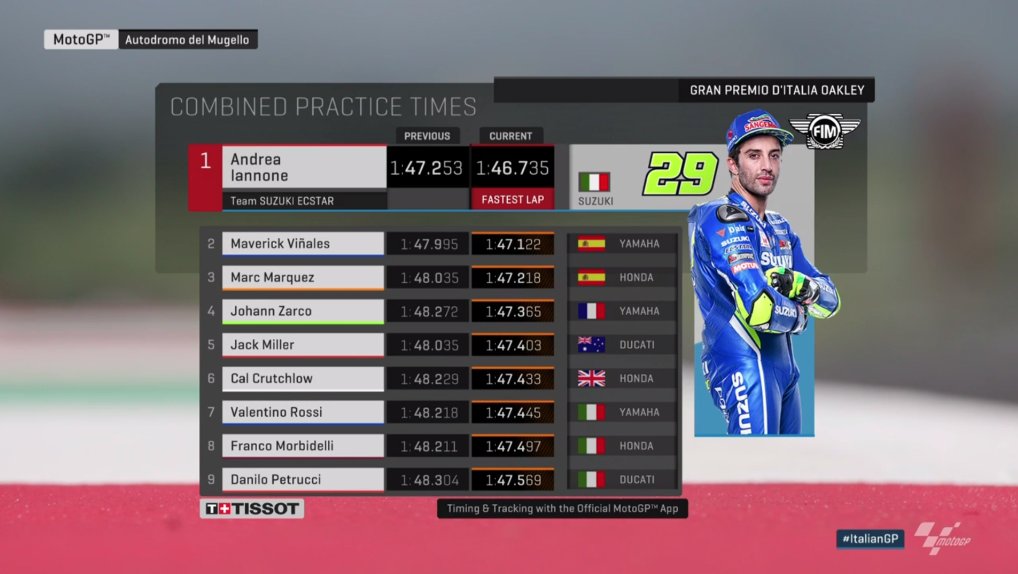 PC: MotoGP
In the combined time sheet it was Andrea Iannone who came on top with the timings 1.46.753. He is followed by Maverick Vinales and Marc Marquez.
Michele Pirro Dreadful Accident:
Asking Too Much From Their Bikes, Dovi & Marquez
Andrea Dovizioso Blow Up At Turn 1
Marc Marquez Crashes During Practice Race