Happy Birthday Sourav Ganguly: Prince of Kolkata, Captain Courageous Who Changed The Attitude of Indian Cricket Team Moreover The Fate of Indian Cricket.
Sourav Ganguly the current BCCI chief just turned 48 today. Popularly known as Dada, he has been a revelation to Indian cricket, he brought a fighting attitude to Indian cricket team. He is the man responsible for nurturing the career of many young cricketers. He backed his players completely, and laid they foundation of a fighting cricketing team overseas and at home. Dada nearly became the second captain to bring ICC Cricket World Cup to India. Under his captaincy Indian team reached to the final of World Cup 2003 in South Africa. Mahendra Singh Dhoni who celbrates his birthday a day before Dada made his debut under his captaincy.
It was Ganguly's idea to promote him at number 3 against Pakistan after some consecutive failures and what happened next is history.
"I'm happy that Indian cricket got a Mahendra Singh Dhoni, because he is unbelievable," @SGanguly99 to @mayankcricket on #DadaOpensWithMayank #HappyBirthdayMSDhoni @msdhoni pic.twitter.com/KCua8qq4hu

— BCCI (@BCCI) July 7, 2020
Sourav Ganguly A Stellar Career And Lots of Memorable Moments
The current BCCI president made his ODI debut against West Indies in year 1992. He made his test debut against England in the year 1996 and scored a century on debut. He is popularly known as God of Offside for his sublime play through the offside. Sourav Ganguly forever be remembered for his leadership skilled. He took over the captaincy of Indian team when it was in real in dire straits. The ghost of match fixing just had hit the Indian team and the controversy was sounding everywhere. Not only he lead from in that difficult situation but also built a fighting team. MS Dhoni and Virat Kohli just took it further, however, the foundation was led by Dada.
Dada is the preson responsible for bringing real match winner like Harbhajan Singh, Yuraj Singh, Virendra Sehwag, Zaheer Khan and Mahendra Singh Dhoni. Before Ganguly came to the helm Indian team used to struggle in overseas conditions but Dada changed that. He gave Team India the new attitude and
Sourav Ganguly Captaincy Record:
ODI Records 
Match Played 146
Match Won: 76
Match Lost: 65
NR/Tie/Draw: 5
Test Records   
Match Played 49
Match Won: 21
Match Lost: 13
NR/Tie/Draw: 15
Ganguly's Individual Record In Test
Dada played 113 match for India and scored 7,212 runs at average of 42.18. He also took 32 wickets, 35 half centuries and 16 centuries.
Ganguly's Individual Record In ODI
Dada played 311 ODIs and made 11,363 runs at an average of 40.73.  He took 100 ODI wickets, scored 22 centuries and 72 fifties.
Some Notable Dada Moments
World cup 1999 rose to the occasion and registered a partnership of 318 with none other that great Rahul Dravid.
Sourav Ganguly (183) and Rahul Dravid (145) registered a mammoth 318-run partnership for the 2nd wicket against SL in the 1999 World Cup at Taunton. This was the first time that a 300-run partnership was witnessed in ODIs. pic.twitter.com/MoX47EZUsw

— BCCI (@BCCI) May 26, 2020
Natwest Trophy T-shirt celebration is a moment that will remain in the memories of cricketing fans forever. Andrew Finltoff took off his T-shirt when England level the series in India. When India defeated England at Lords to win Natwest trophy Dada took off his shirt in celebration. Giving clear indication that he and his team is will not back down.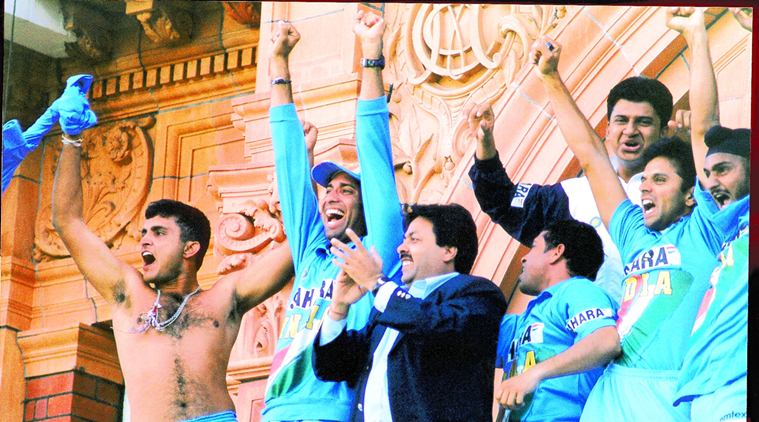 Dream Test Debut at Lords, started his career with a magnificent century on debut against England. There aren't many batsmen who scored century on debut and that too at mecca of cricket Lords.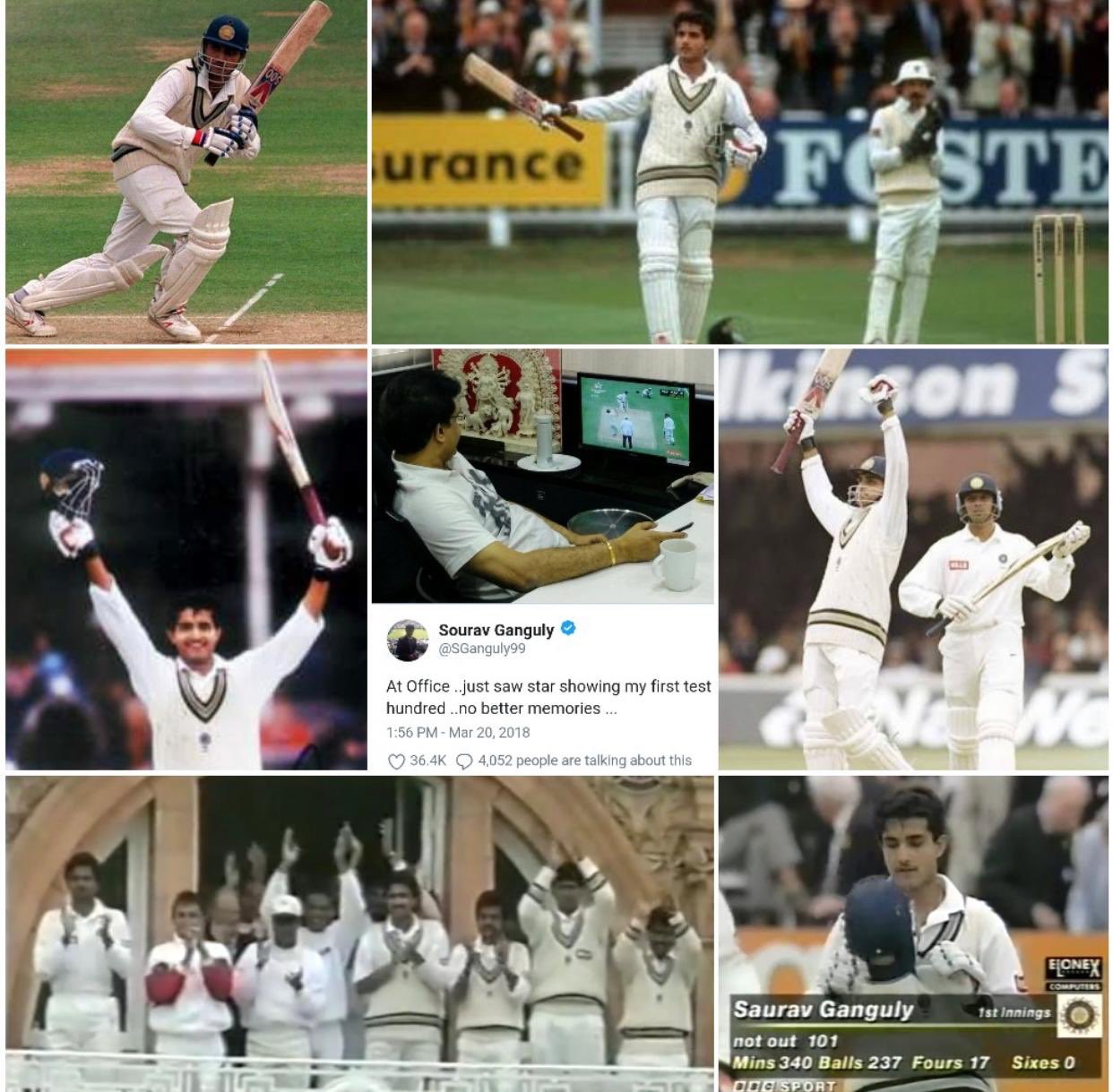 Leadership at display in 2003 world cup, India made to the final of 2003 world cup.

PC: File PhotoWho can forget his devastating bowling against arch-rival Pakistan in Toronto. His best bowling figure 5/16.
Organizing India's first ever pink ball test. After taking the chair of BCCI president, Sourav Ganguly organized the first pink ball day-night test. It was played in Kolkata where Indian team defeated Bangladesh.