Formula 1 Racing: Russian GP, Previous Track Record and Conditions Are in Favour of Mercedes, All 3 Previous Races Won By Mercedes
It is believed that Mercedes will run smooth as the tracks are smooth is Sochi. Due to this degradation of tyres will not take place soon. The weather is also cool so the conditions are in favour of Mercedes. Louis Hamilton accepted this fact while on other hands Sebastian Vettel has no fear of this. He does not want his team to lose the race because of him. He is confident is all set to win the race.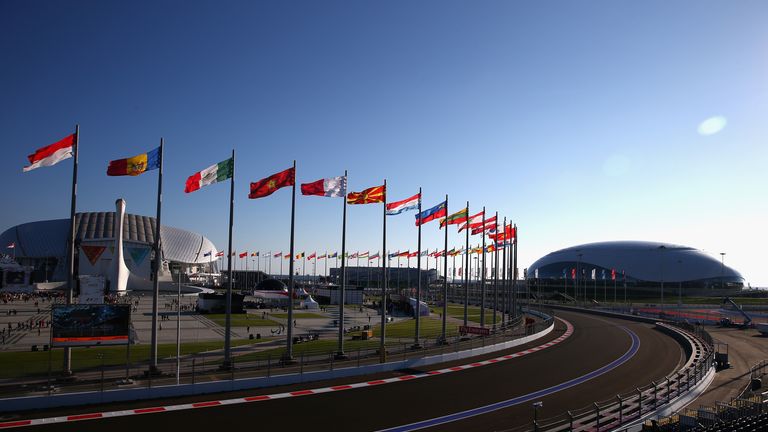 PC: Skysports
Sabastian Vettel On Sochi Track & Conditions
"Sochi is a smoother track and less abrasive on the tyres, so they can go quite a long way," said the former world champion. "Hopefully we can rely on the pace of our car there rather than our use of the tyres."

When it is asked Vettel that due to cool weather the chances of Mercedes more, he replied "I don't think so, I think we will manage. We managed as well in China and it was quite cold, so I think it will be OK. We'll see."
"I don't know the forecast yet, but usually they change. We'll see when we get there."
Haas driver Romain Grosjean thinks that the real challenge will be switching the tyres at the qualifying as the Sochi surface is smooth and degrading of tyres will not much.
A qualifier said "In Bahrain, we needed a very slow out-lap so that made it a bit of a mess before the last corner. Russia we may need a bit of a harder out-lap and hopefully, it's going to be fine."
Let see who will be the final winner. Whether it is Ferrari or Mercedes. Who will face the challenge of weather and degradation? The result will be seen on 30th April 2017.
Also check: Russian GP Schedule Live Telecast & Live Streaming Information