Formula 1 Hungarian GP 2017 Robert Kubica's Returns and Renault's Planning for Hungarian GP 2017 and Race Difficulties
Robert Kubica will race in Formula 1 Hungarian GP 2017. It's final race on 30th July that is Sunday. He will be making a return nearly after six long years.
Robert Kubica Returns to Formula 1 for Last Race Before Summer Break
Robert Kubica, 32 years old who met with an accident in 2011. He will join Hungarian GP. He will drive for Renault. His career came to standstill when he met horrific rally rash in 2011. In 2008 he won the Canadian GP and was one of the finest players of Formula One before the accident. Robert has cleared his test by completing 115 laps at a private test in Valencia in June.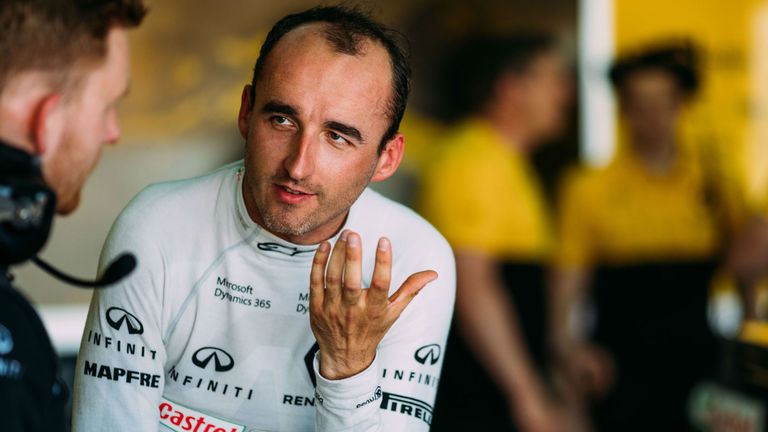 PC: Skysports
"The first two days of testing allowed both Robert and ourselves to gather a great amount of information," Cyril Abiteboul, managing director of Renault Sports Racing, said.
"The upcoming session with the R. S. 17 at the Hungaroring will allow us all to obtain detailed and precise data in a current car and representative conditions. "After this test, we will carefully analyze the collected information to determine what conditions it would be possible for Robert to return to competition in the upcoming years."
Renault To Go With Robert Kubica in Hungarian Grand Prix
Renault is all set to take this driver Robert Kubica, as he is a senior player. He is ready for the Hungarian GP. In this way, one more competitor added to this race. This Hungarian circuit has many challenges for the drivers. The circuit is dusty at few corners, it will reduce the speed of the players. Overtaking also becomes difficult.
A Dusty circuit can become smooth if it rains on that day. The corners are narrow that also makes it difficult for players in overtaking. The hero of this circuit is Lewis Hamilton, who had won five races and broke the record of Michael Schumacher in 2016.
Let us watch this Hungarian race which is full of challenges and a new Polish player Robert Kubica which will join this race and make this race more difficult for the winners.