F1 What Future Has In Store for Sebastian Vettel: Sebastian Vettel Who Will Make His Exit From Ferrari After This Season, Yet to Decide The Future
Ever since the news broke in the month of May that Sebastian Vettel and Ferrari will part ways at the end of season, there has been a turmoil in the driver's market. Some quick moves were made by the F1 teams and drivers. Daniel Ricciardo who is currently with Renault quickly jumped on the McLaren's offer. He would leave Renault after the end of season 2020. Renault brought in 2 time champion Fernando Alonso from retirement.  Carlos Sainz to set to join Ferrari for season 2021, there has been lot changes in the driver's market. Vettel's relationship ended with Ferrari on the bitter note, as even Vettel confirmed there was no offer on table for him to consider.
After the Kimi made his exit from Ferrari and joined Alfa Romeo, Leclerc broke on the horizon. As many racing experts predicted he comfortably beat Sebastian Vettel in terms of pole, wins and points. And all this came while Sebastian Vettel was the first choice driver for Ferrari.  Earlier Ferrari informed Vettel he is going to be their first choice driver and later they broke separation news. Ferrari informed that due to pandemic the situation has changed around the globe and they have budget constraint for coming season.
Vettel on the other hand informed Ferrari had no intention of continuing with him and as there was no offer for him.
"There was no sticking point," said Vettel. "It was obviously a surprise to me when I got the call from Mattia [Binotto, Ferrari Team Principal] when he told me that there was no further intention for the team to continue. We never got into any discussions – there was never an offer on the table and therefore there was no sticking point." As quoted on F1.com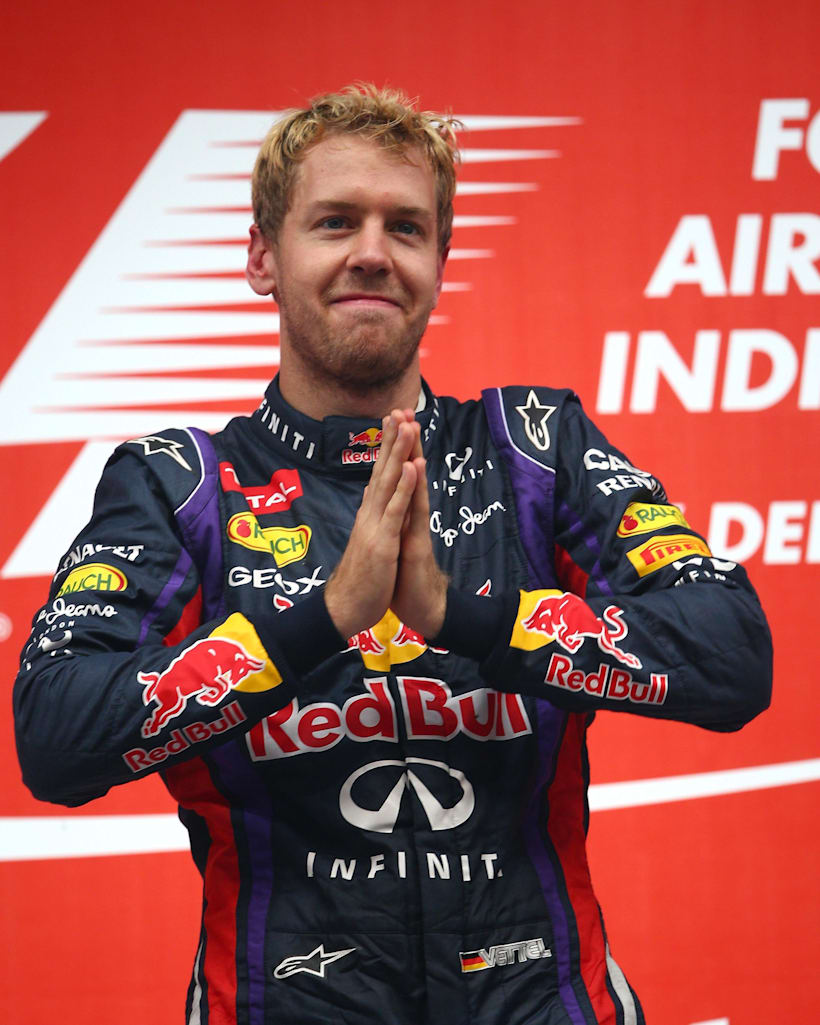 What Future Has In Store for Sebastian Vettel?
Sebastian Vettel yet to decide his future, however, there are very few options left. Mercedes was one of the top options as both Valtteri Bottas and Lewis Hamilton yet to sign for season 2021. But even Vettel is not expecting it from Mercedes as they clearly gave sign of continuing with the same line of drivers.  Sergio Perez already have a contract for 2021 with Racing Point and his son Lance Stroll is the other driver. Vacancy at McLaren closed by Daniel Ricciardo as he quickly jumped on to the McLaren opening.
Sebastian Vettel himself express the desire to work with his former team Red Bull Racing. The former 4 time world champion has been very successful with Red Bull in his earlier stint. All his world championships came during his stint with Red Bull.  He also expressed his desire to work with his former team if the opportunity arise.
"Generally I'm of the conviction that if you want to win you have to be happy to take on anyone," said Vettel, who also confirmed that he'd had no solid conversations with Renault about a move.
"I know the team very, very well from my past, so of course I am still in contact with a lot of people there whether Christian [Horner, Team Principal], Helmut [Marko, Red Bull advisor] or others." Upon asking if he would join Red Bull Racing, "It's a winning car, and as I said earlier, I'm here to compete, I'm here to win, so probably the answer would be yes." As quoted to F1.com