F1 News: Ferrari Wouldn't Be Having A Winning Car Until 2022: John Elkan Admits That They Aren't Expecting A Competitive Car Before 2022
Ferrari has been in news even before the 2020 season started. First the news of their premier driver Vettel making an exit after this season. Now their performance which have made the feel like a mediocre team in season 2020. Mattia Binotto, already confirmed Ferrari would struggle this season as their initial developmental plan went in completely different direction. Now it will take some time for them to be back on track. Ferrari even restructured their technical department for improvements. However, their struggle with performance seems to have no end, they're getting outpaced by midfielders and in Hungarian GP they got lapped by Hamilton. Now their chairman John Elkan also amitted That they aren't expecting a competitive car before 2022.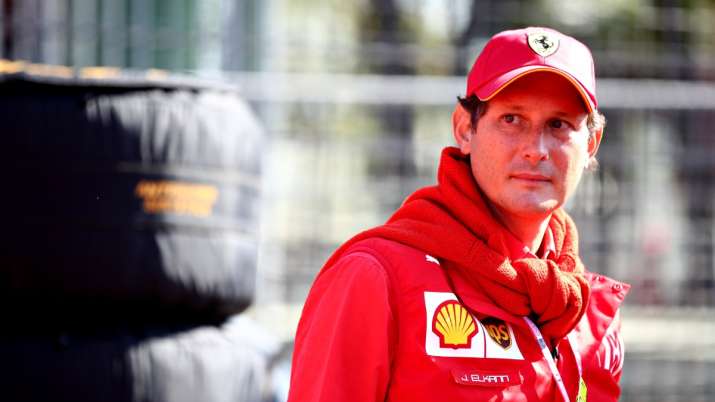 Speaking to Italian newspaper Gazzetta dello Sport Elkan, Ferrari, Chairman showed that he has full faith in the ability of Team Principal Mattia Binotto.
"Today we are laying the foundations for being competitive and returning to winning when the rules change in 2022," said Elkann. "I am convinced of it.
"Mattia Binotto, who has taken the helm of the Scuderia for a year, has all the skills and characteristics to start a new winning cycle. He was in Ferrari with [Jean] Todt and [Michael] Schumacher. He knows how to win and from next year he will work with two drivers who are young and ambitious like us."
Ferrari has been without championship since 2008, they have seen drought like this in 90's as well. Even the great like Michael Schumacher who joined 1996 had to wait till 2000 for his first championship with the team.
Never stop #SnapshotSaturday presented by @Kaspersky#essereFerrari 🔴 pic.twitter.com/jLzYSRSE6k

— Scuderia Ferrari (@ScuderiaFerrari) July 25, 2020
"A long path awaits us," he said. "When Todt started that historic cycle (of five consecutive titles) in 2000, we came from a fast that lasted for more than 20 years, from 1979. It took time, from when he arrived in 1993 to when he brought Ferrari back to victory. The important thing, then, is to work on and off the track, bringing cohesion and stability, building the Ferrari we want step by step."
"We have had a series of structural weaknesses that have existed for some time in the aerodynamics and dynamics of the vehicle. We have also lost in engine power. The reality is that our car is not competitive. You saw it on the track and you will see it again."
Ferrari's struggle have seen them slipped to 5th position after first three races, however, their counterpart Mercedes have been on top on the game. They have won 6 consecutive world championship while Ferrari still waiting to end their drought. Elkan urged the fans of Ferrari to be patient and Ferrair will surely return to winning ways.