F1 Austrian GP 2020: A Close Battle Between Mercedes & Red Bull Expected: A Report Publish In F1 Tech Tuesday Suggest A Close Battle Between The Two Teams.
F1 fans are just few days away from the real racing action. After a gap of 4 months F1 is finally returning to the action on 3rd July. The Red Bull Ring is all set to host the first double header of the season. F1 Austrian GP 2020 is already getting considered as tough battle between former champion Mercedes and home team Red Bull Racing. There are lot of speculations about Red Bull can give Mercedes early jolt in the beginning of the season. In a report publish on F1 Tech Tuesday the both Mercedes & Red Bull cars are compared as per Red Bull Ring requirements.
Red Bull Ring returned to action in year 2014 and Mercedes dominated it from 2014-2017. Red Bull has been winning from past two occasions.
F1 Austrian GP 2020: What the Pre-Season Testing Suggest
Mercedes and Red Bull both go bay different technical specifications. These specifications are made considering drawing advantages at certain tracks. As far as the testing is concerned Mercedes has a better car which a tenth quicker than others. The Red Bull and Honda has also gone some aggressive upgrade, however, without the real race data it will be unfair to call any at advantage. The three main factors for F1 Austrian GP 2020 and those are Cooling, Downforce and Power.
Cooling:
Red Bull Ring is one of the highest altitude tracks on F1 calendar. It is 660 meter above the sea level which means atmospheric air has less cooling effect. Considering the race is scheduled in summer, this is going to be a crucial factor. Red Bull Ring is one the most demanding circuits when it comes to car cooling capacity. Most of teams rely opening out of the bodywork but this can cost the aerodynamics advantage.
Cooling is one area where Mercedes failed last year and Red Bull did considerably well. Since, the first two races are in Austria there is very little chance of Mercedes repeating the same mistake.
You Might Also Like: Formula 1 2020 Season Restart Date & Schedule
How Austria The Formula 1 2020 Season Restart Venue Flattened The COVID 19 Curve
Downforce:
One of the least downforce sensitive track of F1 calendar. As per the Tech Tuesday report Red Bull might have an advantage here. Team Mercedes go by the low-rake aerodynamic philosophy, which means car will be considerably quicker on low speed corner. Red Bull does exactly the opposite as they go by high-rake philosophy which means car is quicker at high speed corners. Sector 1 and 3 are predominantly low speed, however, middle sector is where the Red Bull Car supposed to do well.
One of the disadvantages of having high-rake philosophy that the car takes drag penalty. However, at Red Bull ring this has very little significance.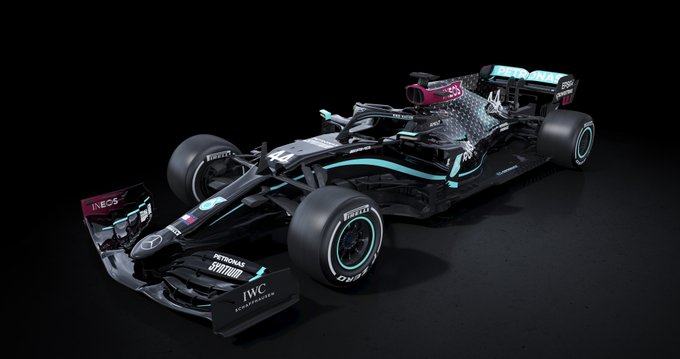 Power:
Red Bull Ring can be considered as a power hungry circuit. More horse power you add better it will be for the prospects of winning. It is one of the shortest circuits on the F1 calendar and it demands constant acceleration in order to keep the car in front. Honda has made some real significant improvement in terms of power. Their performance later in 2019 season proved that they gain on engine power. They are now very competitive to Mercedes one of the fastest cars out there.
The new technical directives have already shunned the advantage of the red car (Ferrari) which seems to be quickest last year after the upgrade. This leaves Mercedes and Red Bull in for a real fight. Max Verstappen might have set his eyes on the big prize the world champion Lewis Hamilton will have task cut out for defending his title.