Did You Check Cristiano Ronaldo New Hair Style: The Portuguese Football Sensation & Global Star Posed With His Striking New Hair Style
Cristiano Ronaldo is one such super stars who is widely admired not only for his amazing skills with football but also for his style statement. The Juventus star is known for making style statements perhaps he is one of the most stylist players we're witnessing. On the field he is know for his razor sharp skills with football he is ability to generate pace amazes people. There is always a battle of supremacy between Lionel Messi fans and Cristiano Ronaldo fans for their football skills. When it comes to style statement and fashion quotient Ronaldo definitely has the upper hand. Now Cristiano Ronaldo new hair style is causing a buzz in the social media
You Might Also Like: Lionel Messi Steps Foot In Prestigious 700 Goals Club
Cristiano Ronaldo New Hair Style
Ronaldo recently posted on his twitter account a photo of him donning the new hair style. He also asked his fans about their opinion on his new hair style. In the recently posted picture Ronaldo can be seen with Juventus teammate and Columbian footballer Juan Quadrado. He captioned the post with "What do you think about my look like my brother Panita ?"
His new look is lot fresher and it does have some similarity with his teammate. He can be seen in curled up hairs with a golden brown shade. The sides remain short and pristine, the top is now a raft of curls springing in every direction. He feels comfortable in pulling up any hair style. He successfully pulled up frosted tips, boyish curls and top knot.
What do you think about my look like my brother Panita ?! 🤔🤪 pic.twitter.com/OUpYQApFfT

— Cristiano Ronaldo (@Cristiano) June 29, 2020
Cristiano Ronaldo has huge fan following on twitter he is one the most followed superstars with 85.9 million followers.
Cristiano Ronaldo'S Feat In Serie A:
Ronaldo who joined Juventus in 2018 when he got transferred from Spanish club Real Madrid. And he recently became the highest-scoring Portuguese player in Serie A history. The five time Ballon d'Or winner, CR7 has now scored 43 goals in 54. Ronaldo went past former Portuguese midfielder Rui Costa. Serie A remained suspended from March 9 to June 20 due to the novel coronavirus pandemic and their season will end on August 2.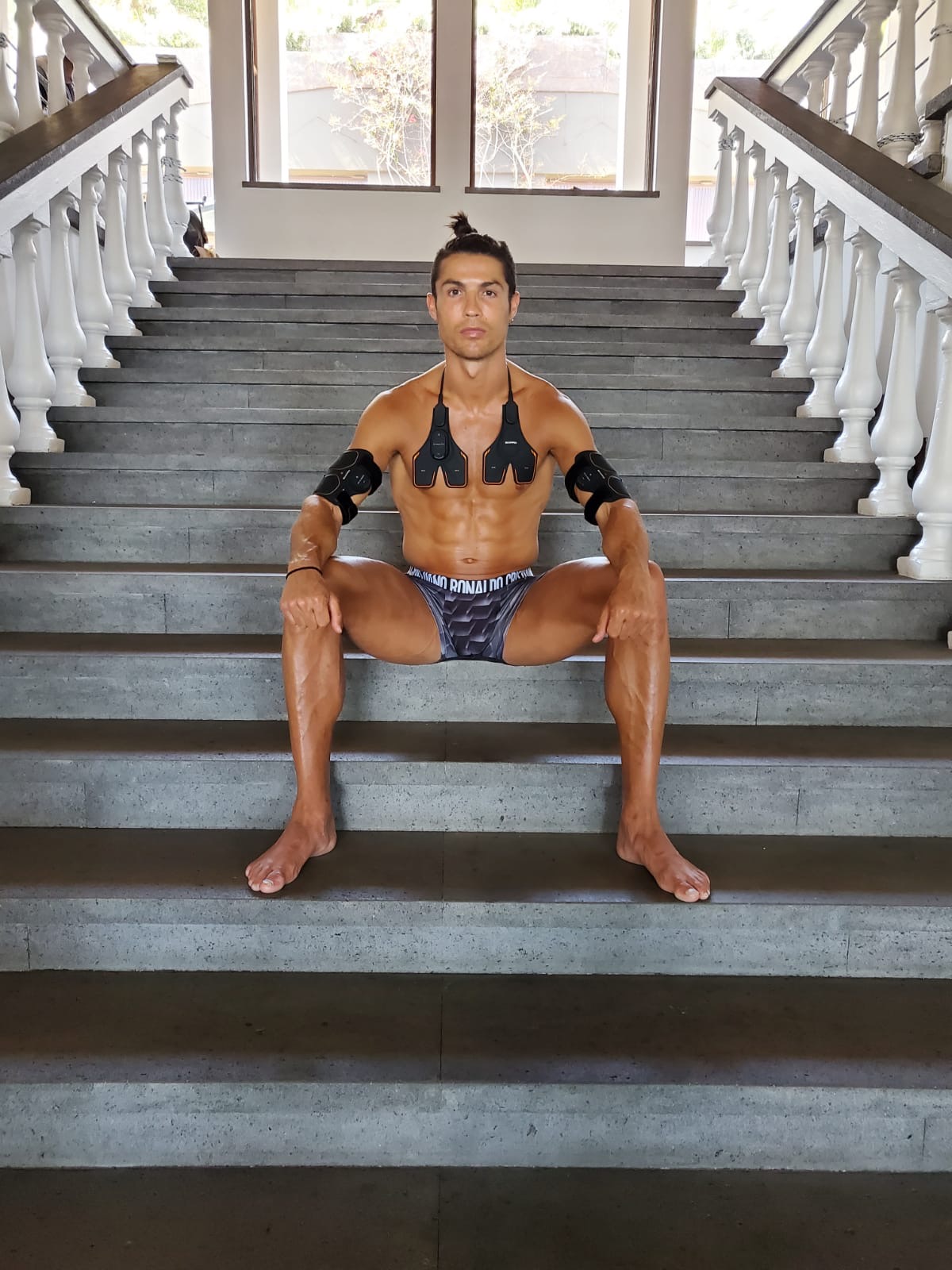 Juventus fixtures: League leaders to play Genoa
Juventus is currently leading the Serie A charts with 69 points in 28 games. The next game is against Genoa away from home on Tuesday (Wednesday according to IST).  Genoa is currently placed 17th in the league.