COVID-19 Affected Novak Djokovic To Go In Self Isolation: The Tennis Star Tested Positive For Covid-19
There seems to be no end to the COVID-19 pandemic effects. The latest victim of the virus is Serbian Tennis Star, Novak Djokovic. In a statement Djokovic confirmed that he and his wife tested positive for COVID-19. The world no.1 Tennis star recently took part in tennis exhibition series organized in Serbia and Croatia. "The moment we arrived in Belgrade we went to be tested. My result is positive, just as Jelena's, while the results of our children are negative," Djokovic said in a statement.
Novak Djokovic's Statment After Testing Covid Positive:
The world no.1 tennis star Novak Djokovic has issued his statement after being tested positive for COVID-19. It is learned that bonth Djokovic and his wife tested positive for Corona Virus, luckily the test conducted for kids came negative.
Novak's statement 👇 pic.twitter.com/SZhRH1Bifn

— Saša Ozmo (@ozmo_sasa) June 23, 2020
Djokovic and his family underwent the COVID-19 test as soon they arrived in Belgrade. It was also mentioned that Novak was found asymptomatic and did not show any symptom. Djokovic is not the only player who contracted corona virus after play Adria tour. Grigor Dimitrov, Borna Coric and Viktor Troicki are the other players who were tested positive after playing in Adria Tour.
Heavy Criticism for Djokovic for Organizing Adria Tour:
Novak Djokovic has come under some serious criticism for organizing Adria tour amid pandemic. The fans are lashing out at him and wanting him to take the responsibility. The tournament had the likes of Dominic Thiem and Alexander Zverev and it was held in Belgrade and Zadar. However, there was not much attention given to social distance during the tournament. As a result four players found infected with Corona virus including Djokovic himself.  Now the fans are even calling the exhibition tour as Corona Open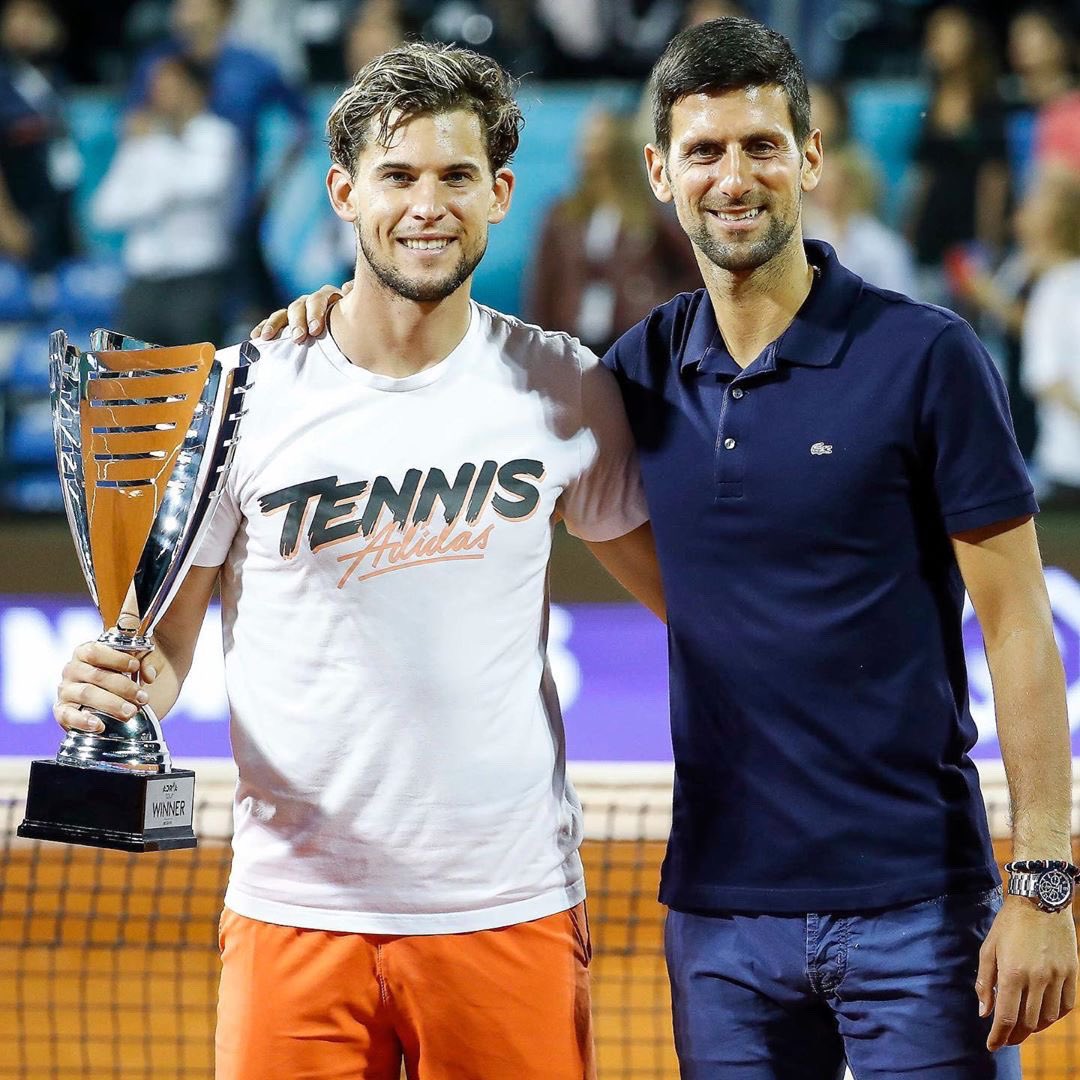 In his statement he said that "Everything we did in the past month, we did with a pure heart and sincere intentions," Djokovic said. "Our tournament meant to unite and share a message of solidarity and compassion throughout the region."
"It was all born with a philanthropic idea, to direct all raised funds towards people in need and it warmed my heart to see how everybody strongly responded to this," Djokovic said. "We organized the tournament at the moment when the virus has weakened, believing that the conditions for hosting the Tour had been met.
"Unfortunately, this virus is still present, and it is a new reality that we are still learning to cope and live with."
Novak's Apology & Self Isolation Declaration:
The Serbian offered his apology for the COVID-19 incident during the tour and also announced that he will go in self isolation.
"I am hoping things will ease with time so we can all resume lives the way they were. I am extremely sorry for each individual case of infection. I hope that it will not complicate anyone's heath situation and that everyone will be fine. I will remain in self-isolation for the next 14 days, and repeat the test in five days."