Azerbaijan GP 2018 Final Race Results & Highlights
Azerbaijan GP 2018 Final Race Results & Highlights are here. The reigning  champion Lewis Hamilton won the dramatic Azerbaijan GP. It is Hamilton maiden win in Azerbaijan at Baku City Circuit. The race was full of drama, earlier it was Vettal who was looking comfortable for a win until Valterri Bottas cashed on the safety care for pit stop and piped him for the top spot. When the race started again it was only 3 laps to and Valterri was leading but unfortunately his tyre blew up and Lewis moved to the first position. It was Lewis first win of 2018, second place was taken by Kimi Raikkonen and Sergio Perez was in thrid position.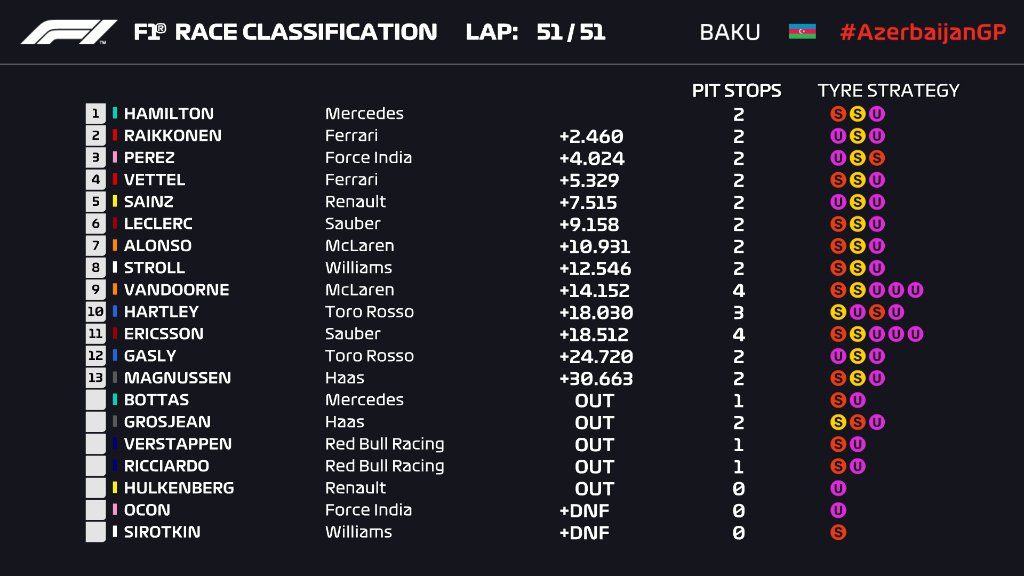 PC: F1
Azerbaijan GP 2018 Final Race Results & Highlights
Lewis Hamilton has won AzerbaijanGP he is now the leader of the championship
Lap 50/51 Hamilton is leading followed by Raikkonen and Perez at 3rd place.
A win was in the pocket unit the tyre gave on Bottas, teammate Hamilton takes lead now.
Lap 48/51 Hamilton Went past Vettal now hold 2nd position.
Can Mercedes get their first win of the 2018 season, only 5 laps remaining and Bottas is leading and the safety car still on.
Lap 45/51 drives out of the race are Grosjean, Verstappen, Ricciardo, Ocon, Hulkenberg & Sirotkin
Bottas looks to be the beneficiary as he leading the race and only 8 laps remaining.
Ricciardo and Verstappen clash brought back the safety car.
Lap 42/51 Bottas Take Advantage of the Safety Car and makes the pit stop and remains the leader as well.
The Redbulls are now out of the race as they hit each other as Daniel Ricciardo hits the back of Verstappen's car
After multiple attempts Daniel Ricciardo has finally piped teammate Verstappen for the fourth spot.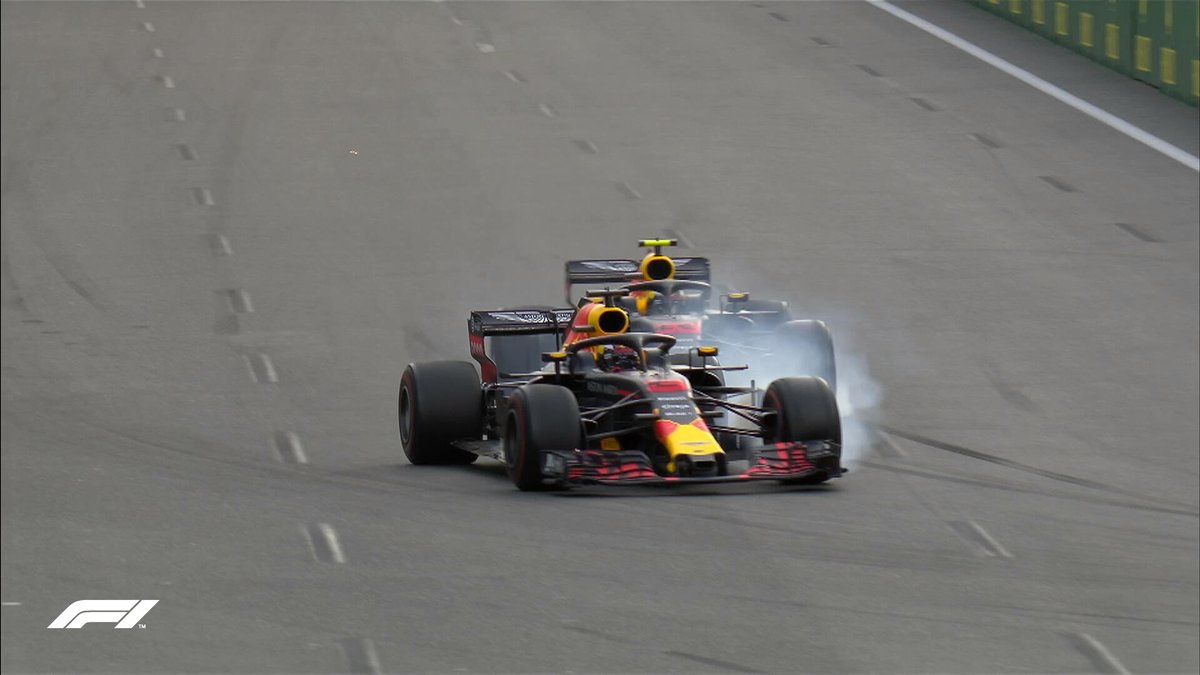 PC: F1
Lap 30/51 Vettal makes a pit stop and gets pipped from the first spot by Bottas who in now the new race leader.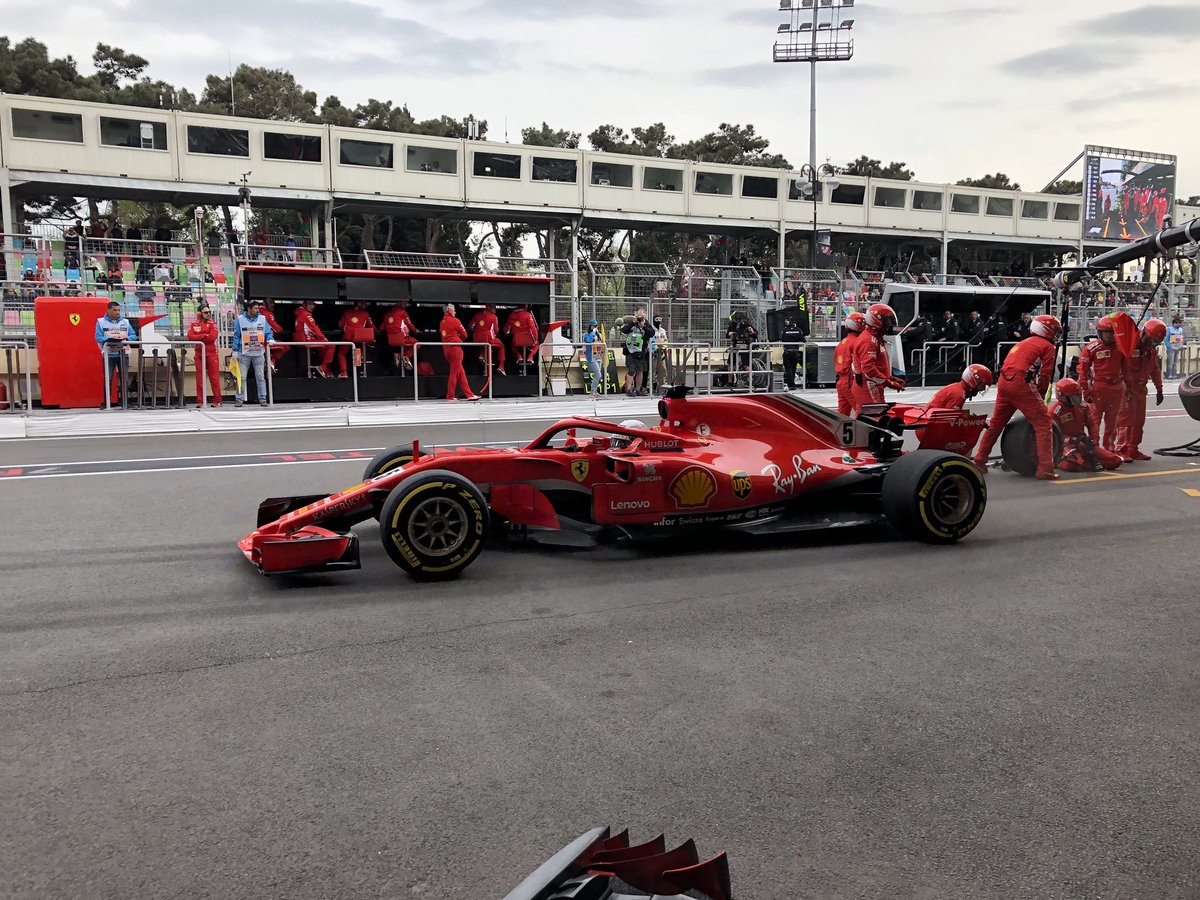 PC: F1
Vet is still leading the race, however, yet to make a pit stop.
Azerbaijan GP 2018 Final Race  Through Halfway
Lap 25/51 Ham makes a pit stop for chaining the tyres and now slipped to third place. Mercedes still holds the second place as Bottas now chasing Vettel.
Hamilton trying to close down the lead, however, facing challenges of gusty wind.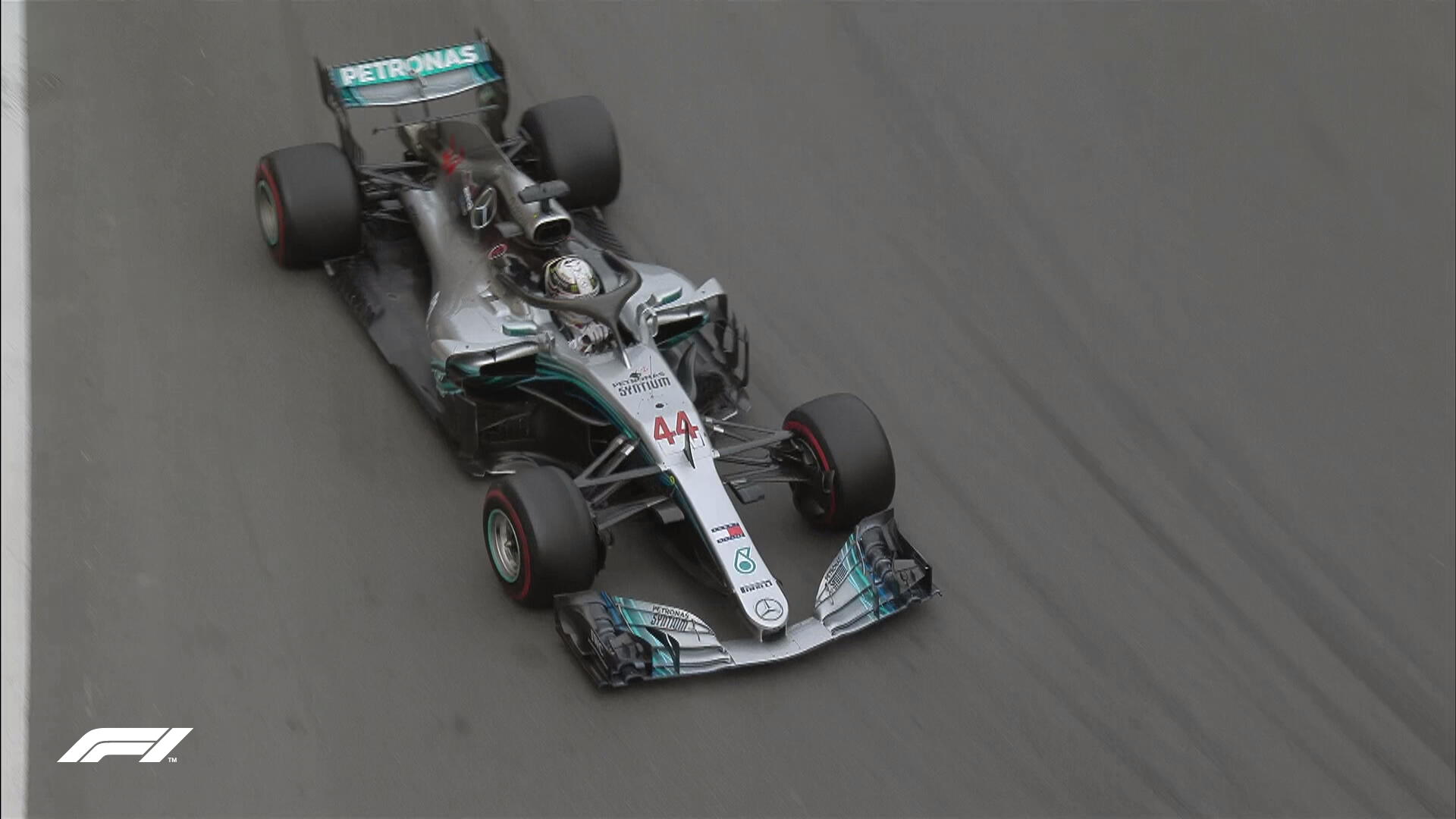 Lap 19/51 Vet is still leading the race, Raikkonen has recovered and racing and position second, Verstappen & Ricciardo back at 4th & 5th position. Earlier the both were left behind the 2 Renault.
Lap 13/51 Hulkenberg , Occon & Sirotkin are already out of the race.
8 Laps gone no change in first 3 it is Vettal, Hamilton & Bottas
The Saftey Care allowed Riakkonen & Alonso to recover. Raikkonen is holding to position 11 and Alonso at 17.
Safety car is on in the very fist lap. Raikkonen's & Aolonso got their car damaged.
Hamilton & Vettle started from the front row.